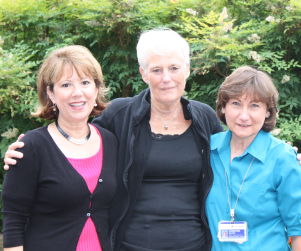 25 Years In The Making
The Komen Oregon & SW Washington Affiliate was founded twenty-five years ago in 1991, when Lolly Champion first noticed the book The Race is Run One Step at a Time: My Personal Struggle and Every Woman's Guide to Taking Charge of Breast Cancer by Nancy Brinker. Reading the book lead to research on the non-profit then called The Susan G. Komen Breast Cancer Foundation – an organization named after Brinker's sister who had battled and eventually died of breast cancer. Champion decided then to establish a Komen Affiliate in Portland and bring the organization's annual fundraiser – the Race for the Cure® – to town.
In 2010 the Eugene Race for the Cure® was founded, bringing thousands of participants and volunteers together to aid Komen in fufilling our mission by fundraising hundreds of thousands of dollars every year.
For the history of Komen National, visit www.komen.org